After hosting SNL this past weekend, Blake heads out for a night on the town.
Not sure I'm too crazy about her eye liner, however. Too much of the cat eye, and the lipstick looks a little bit clownish with the eyes, but whatevs, I'd still take looking like her anyday.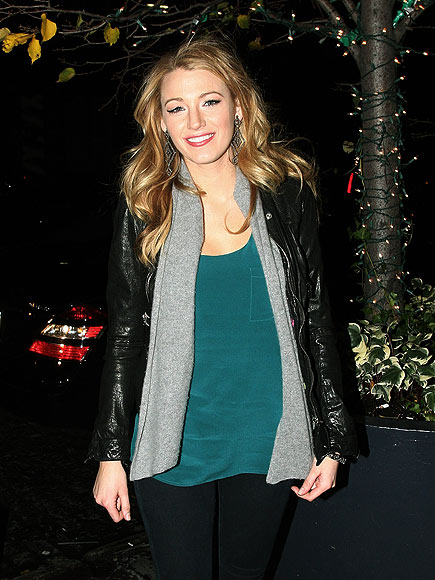 Two of my favs in one place rocking this seasons hottest lip color.